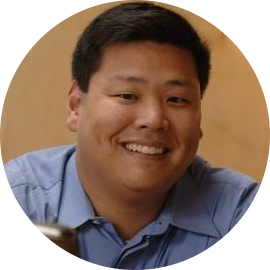 Leadership Team
Peter Huh - I have over 25 years of Technology and Executive Management experience for companies that I helped grow from Start-ups to Up-starts and eventually market leaders with aggregate market valuations of over $2B. I assisted in leading companies through high growth by understanding the advantages of their respective business models within their industry while laying out strategic technology roadmaps and building teams and operations accordingly.
The youngest son of Korean immigrants, my appreciation for those who have served was ingrained throughout my life by my father, who watched as American soldiers liberated his home in Seoul, Korea during the Korean War and served as a physician in the Republic of Korea's Army during the Vietnam War. In Vietnam he worked with and befriended physicians of the US Military and was offered an opportunity to work in the VA Hospital system back in the States and earn his US citizenship. After a year of service at the VA Hospital in the Bronx, he was able to bring his wife, son and daughter to the US and a year later I was born.
Every year my father would take the family up north to West Point to pay our respects to General MacArthur's statue and we would spend the day walking around the campus and spending time over in the nearby Bear Mountain park. Memorial Day and Veterans day were important days growing up and my father made sure we understood why.
I have carried on the tradition of celebrating Memorial Day and Veteran's Day with my wife and children. That appreciation and an article about a small, orchard town in the Netherlands (Margraten, Netherlands) sparked the passion behind Adopt History.
Please join us by donating to our Adopt Our Heroes campaign (www.AdoptOurHeroes.org) and give back to those who served. Thank you!